I'm doing my own
count down
towards end of the year. There are only 71 more days left before end of this year.. I have a lot of goals which I want to finish.
So, aside from household chores, I also made sure that I added some rows on my 3 projects. Here are my progress for Oct 21.
1. Red Sienna Top in Canon crochet thread.
I finished Rows 1 -5 of my project. I'm making a top for my friend Ems. She wanted her top in deep dark red color. Good thing I have this color in my stash.
I really missed crocheting in thread so this is a welcome diversion. I have been knitting and crocheting worsted weight acrylic yarn and I'm really getting bored.
2. Peach Capelet from recycled yarns..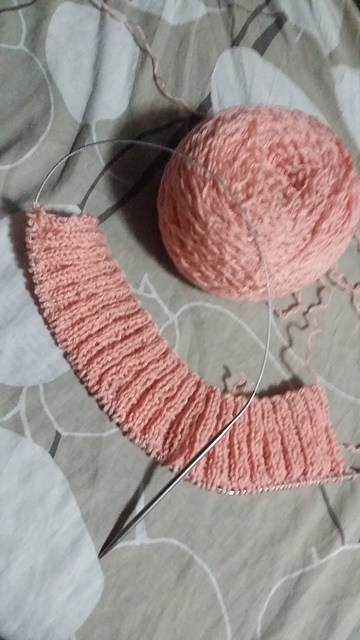 First try on the capelet
I frogged the first try and settled for 164 CO stitch. The extra 74 stitches will be distributed around the work.
Today I started on the reverse stockinette stitch for the body.. I like the raglan sleeve construction.. I just hope that the entire cake will be enough for the project...
3. Finished both legs of my knitted GAMS...
I don't think I like this manner of construction.. but I want to learn it...
For Oct 22, my goal is to complete the remaining small details of these projects..
I really need to finish them...
AJA!